BBT  How To Buy
How to purchase the tracks (Mp3 Digital Down Load)

Most BBT tracks are priced at $5.99 per track when you buy them separately. However, when you purchase the grouped bundles or artist bundles the price per track is greatly discounted. Even bigger savings when you purchase the Grand Slam Bundle and other bundles.
Due to sometimes occurring internet/payment glitches please allow 96 hours for digital downloads links delivered, thank you.
---
THE PURCHASING PROCESS – PLEASE READ VERY CAREFULLY BEFORE USING OUR SHOP
First just use our simple, intuitive online catalog to find the music that you need. Add the ones you like to purchase to your cart and if you have all choose the check out button (either the one in the right top of the page or the one in the shopping cart).
You will be asked automatically if you like to create an account or want to check out as guest. In both cases you will be asked to provide some personal details to complete your purchase.
All payments are via PayPal with a credit card or PayPal account. In case you pay with credit card you do not need to set up a PayPal account! PayPal provides this payment service without needing an actual account with them. In case you would like to pay by bank transfer you do need a PayPal account for making the payment.
Here's how to use your CC for Bobbys Backing Tracks.
If you choose PayPal for method of Payment and continue the order, at the end a PayPal screen will open. There you can choose to only give in your CC information and continue with the payment just as you are used to  – without logging into or using the PayPal account.

Having  a problem in the store?

Log out. Clear your browser, Re Log in. This should help!

VERY IMPORTANT: Due to modern security protocols, a lot of your incoming mail can be recognized as SPAM. (Especially if this is your FIRST order) Please check your SPAM folder for incoming BBT mail/links and let your mail server know its ok to receive mail from us, thanks!
STEPS:
 

(please read carefully!)
After your payment is processed you will be taken to the ORDER INFORMATION PAGE where you will see information about your purchase, and at the bottom of the page there will be DOWNLOAD LINKS where you will see the name of the track/s you purchased. Click on that name, that is your download link.


You have 12 downloads from this link to make sure you get your track 100%.

After your payment is processed you will be immediately sent an email with your Order Information on it. There is also a link on this email to the Order Information Page where your download link will remain for either 12 downloads or 7 days, whichever comes first.
---
---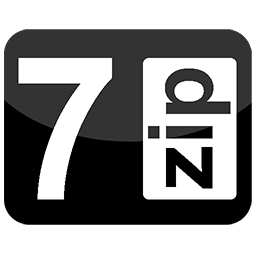 The files you download from us will be compressed into a "Zip File". You may need a program to help you to un-compress these files prior to use.
We recommend 7 Zip, an excellent and free compression program
---
Thank you for visiting Bobby's Backing Tracks!